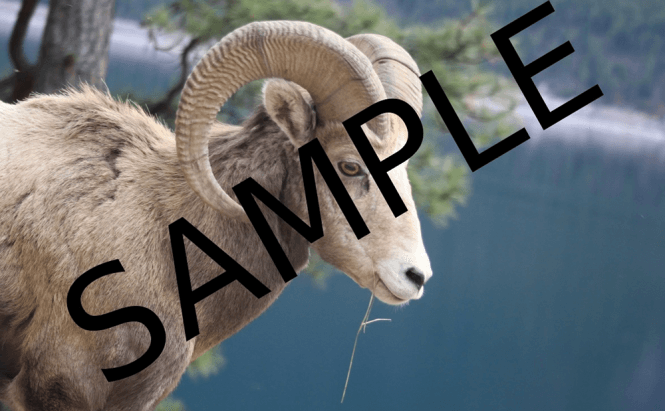 Best photo and video watermarking tools for PC
Watermarks are the best way of making sure that everyone knows that a certain picture or video belongs to you. Fortunately for those who want bragging rights over a certain media file or are in need of a way to enforce their ownership, creating and adding watermarks isn't very difficult. Here are some of the best tools to help you watermark any photo and video that you own. (Just remember not to use them on files that already belong to others).
Batch Watermark Creator ($29.95)
Batch Watermark Creator
Batch Watermark Creator is a reliable solution for watermarking images. This tool offers batch watermarking capabilities, so you can deal with all your files at once in a very short time. The application allows you to add a text or an image as a digital signature on any part of your picture and customize the size or transparency level of the watermark. A big advantage is that Batch Watermark Creator is capable of working with over 40 different image formats, so you shouldn't encounter any compatibility issues. Additionally, the tool provides a handy image editor which provides some basic functionality such as cropping, re-sizing, etc.
PhotoWatermark Professional ($
59.95

)
PhotoWatermark Professional
Another image watermarking solution, PhotoWatermark Professional, is one of the most powerful tools of its kind that you can find. This application helps you add images and texts as watermarks, customize their size, position or transparency and has batch processing capabilities. Furthermore, the program enables you to add gradient colors, outline, multiple shadows and effects such as emboss or engrave to the watermarks. The tool only supports JPG, PNG, TIFF and BMP images, but provides a handy image editor which allows you to edit the file information and EXIF metadata.
uMark Lite (Free)
uMark Lite
In case you're not willing to spend any money on image watermarking tools, uMark Lite might be the best solution that you can find. Just like the previous applications, this one also allows you to add text and image watermarks to your photos, but provides less customization options. You can customize the size, position and location of the digital signature, but you won't be able to rotate or mirror it. Moreover, the tool has batch processing capabilities, yet it's limited to 50 files per run, and this may also be a slight inconvenience.
Watermark Master ($74.95)
Watermark Master
In case you're looking for an all-in-one application, Watermark Master should be the best match for you. This software allows you to add photos, videos and even audio files as watermarks. The tool supports the most popular image (JPG, GIF, PNG, etc.) and video formats (AVI, RM, MPEG, WMV, FLV, etc.). Watermark Master offers batch processing, some really neat watermark filters and customization options. Furthermore, it provides its customers with the ability to create user profiles and the capability to synchronize the video and audio content for every scene that you add. Unfortunately, the application hasn't been updated in a while, but even so, it's one of the best tools available on the market.
Jahshaka (Free)
Jahshaka
Originally designed to be an open-source video editing tool, Jahshaka is also a great tool to watermark your video files. This application supports almost any video format and helps you add fully customizable texts and images to your files. Don't be fooled by the fact that you can use Jahshaka for free: this application provides extensive functionality and can successfully replace expensive software such as Adobe Premiere or Final Cut Pro. The tool offers numerous video editing options and the ability to create some really cool effects, so you should check it out.
YouTube Branding Feature
YouTube Branding
In case if you need to add watermarks to the videos you post on YouTube, you don't really need any third-party software. Google's video-sharing website has some really cool options which allow you to sign the content that you post. To use this feature, all you have to do is to go to My Channel, click the pencil icon (on right-side below your banner) and click on Channel Settings. Now click on Branding (on the left-side bar), press the Add Watermark button, then select your digital signature, and it will be added to all the videos you post on your channel. Besides the fact that it's free and easy-to-use another big advantage of using this YouTube feature is that the original videos remain unchanged, so you can easily use them for other purposes.