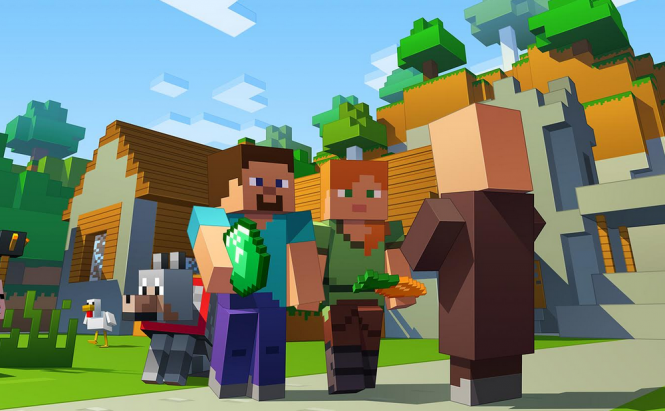 Minecraft's Marketplace will let you monetize your creations
Microsoft is planning to roll out a major update for Minecraft this spring and from what I've read, the biggest thing about it will be a new feature called the Minecraft Marketplace. It seems that the IT giant is getting ready to create the game's own economy and help content creators sell the in-game stuff that they make for actual money. The beta phase of this marketplace will start rolling out mid-April on Android, but it will eventually be available on every platform.
The new marketplace will allow the players to buy and sell in-game items such as mini-games, maps, textures, skins, etc. The transactions themselves will be made using Minecraft Coins, which can be bought and sold for real money, so you can actually monetize your creations. As far as I understand, the entire content will be curated by Microsoft's personnel and, at its launch, the store will only feature content from a few handpicked creators, but eventually everyone will be able to sell their products on the marketplace. If you're a creator and you're interested in selling content on the Minecraft Marketplace, you will need to register on the official web page.
Lastly, the IT giant is also looking into solutions to make the purchased content available cross-platform, but I'm guessing that's easier said than done, so it may be a while until a viable option arrives. While PC and mobile players are the main target for this change, those who play Minecraft on Gear VR will probably have the most to gain from the new content they will be able to purchase.